Hi Reader,
You're receiving this email because you signed up to my newsletter, in which I share my favorite ideas on how to live a healthier and happier lifestyle.
Thank you for being here. If you enjoy this newsletter, you can help out by forwarding it to a friend. If this email was forwarded to you, and you'd like to receive it regularly, you can sign up for it here.​
---
how I'm building health
This week, I got accepted into a coaching program to help improve the way I deliver my coaching.
It was sent to me by an online friend- and they were offering scholarship grants for anyone who is an active coach. Since I had nothing to lose, I applied and was happy I got accepted.
(Applications are still open by the way- though they close on Monday!)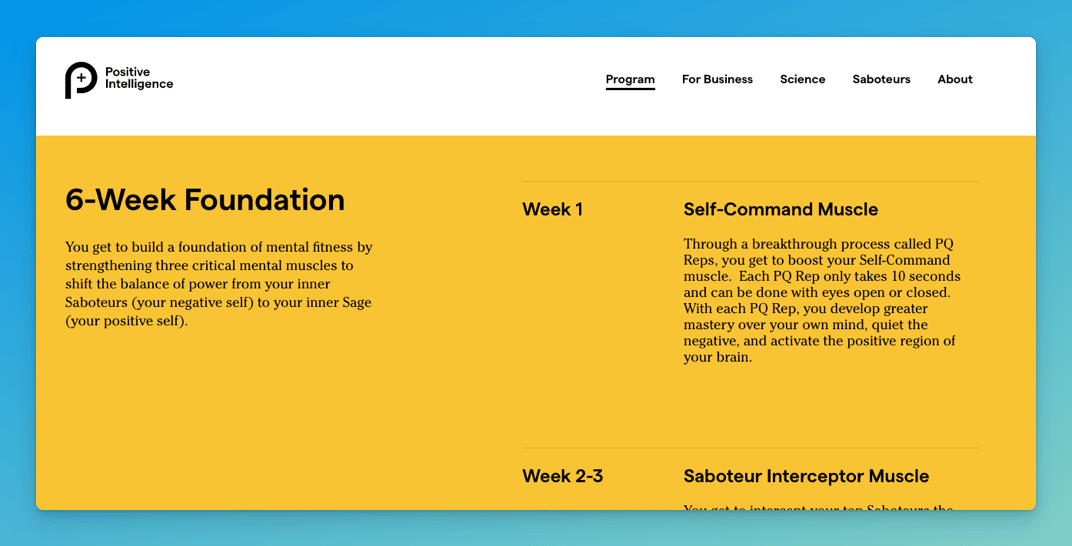 My Goal for the Program: To teach myself how to break negative cycles
The big takeaway I have just from dipping my toes into the content is that we all have 'saboteurs' that try to hijack our thinking.
In my case, it's that voice that says "You're such an imposter, there are so many smarter and better coaches than you."
On good days, I'm able to manage that voice, but on some days it gets the better of me.
I'm hoping that this coaching program can give me some vocabulary to improve how I deal with 'Saboteurs'
And then I want to use it to improve how I coach others too!
​
updates on The FitforLife System
This week was crazy full for me. Usually I'm home making worksheets and writing.
But I had long drives on Monday, Tuesday, and Thursday this week- so less progress on The FitforLife System
In the meantime here's my growing list of polished worksheets and templates that I'm happy with
(and if you find any glitches, bugs, or typos, please let me know! I'd really appreciate it)
​
my favorite health things this week
I mentioned last time that I find the gym really boring. (It's just not for me)
So what I have to do is find some fun ways for myself to move.
That's why I love GMB fitness. Their movements are always interesting and creative and it actually makes me want to move and try them out
Whether it's building health, starting a new hobby or building a business, we always over complicate things.
I know so many people who get caught up with the 'optimal' technique, or the perfect diet, or the timing of when they should exercise.
But all that gets in the way of getting started and doing the basics.
Are you stuck in your health because you're over complicating? This article may help
AJ 🎯 Mental Fitness

@coachajkings
June 18th 2022
I saw this tweet recently that reminded me to keep things simple
If you feel stuck in your health, try mixing it up completely.
Too often, we try to force ourselves into diets, exercises, or habits that aren't suited to your style.
Instead, try thinking creatively about building your health
What crazy activity can I try to get me moving?

If I could completely redo my eating habits, what would I try?

What bedtime ritual have I always wanted to experiment with?
Keep an open mind and maybe you'll discover something that helps.
---
Thanks for reading.
Be well this weekend,
Javier